Visitors are invited to experience the warmth and ambiance of the 110 year old stone extension, known as Mary's Tearoom.
Enjoy warm country hospitality as you partake of a delicious Devonshire Tea, homemade cake or a light lunch.  We also offer Nespresso coffee together with a selection of quality teas to compliment your meal.
On warm spring and autumn days you can enjoy the landscaped gardens and extended view from the deck as you dine alfresco style.


Mary's Tearoom is open weekends from April until October and service is from 10am to 4pm.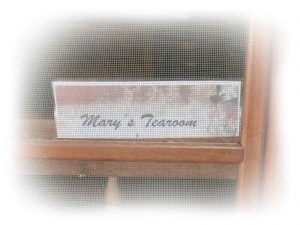 Mary's Tearoom can accommodate 16 comfortably for that special celebration or excursion, with catering and menus available by prior arrangement.
We also open weekdays for groups of 10 or more by appointment.  
Bookings are encouraged and reservations are appreciated for larger groups.